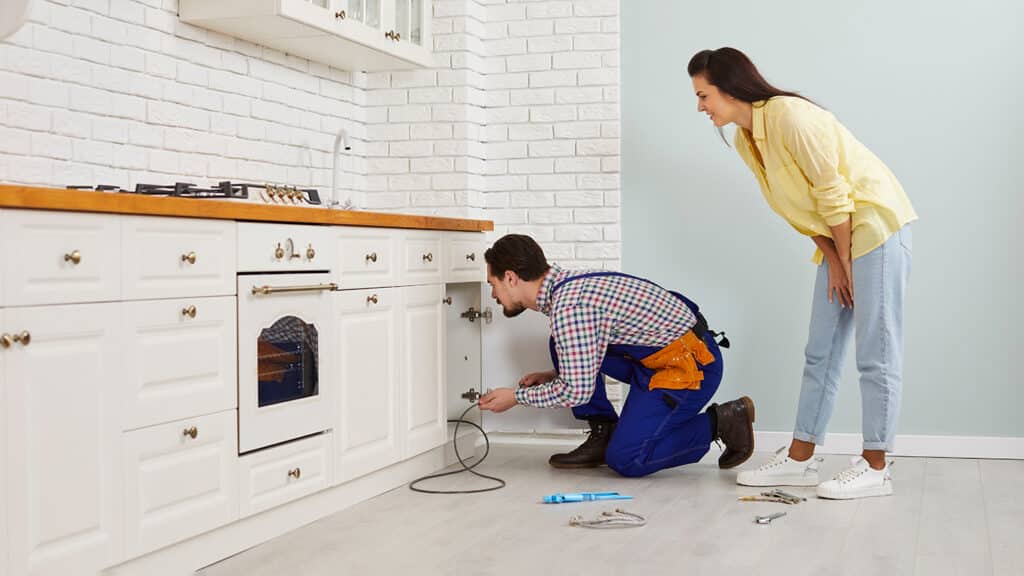 When a plumbing emergency strikes your home or business, it can cause a lot of panic and disruption. Finding an experienced plumber who can come right away is paramount to restoring order in the most efficient manner possible. Unfortunately sometimes finding a plumbing contractor is not as straightforward as one would hope, which means you may have to wait out the problem until they are available. If that's the case, here are five essential steps you should take while waiting for an emergency plumber to arrive!
Shut Off Any Necessary Valves: Homeowners have the freedom to control their gas and water lines with two kinds of shut off valves – your main and master valves control the entire home and specific appliances or areas. There are typically two valves for your water. Try to locate your water valves as soon as possible so you know where to go when an emergency happens. If your water heater is gas powered you will also need to shut that valve off as well, do this AFTER you've shut off your water valve. You'll want to shut this off in order to avoid overheating and potential explosions.
Release Any Trapped Water Outside Your House: This commonly missed step is effective in reducing the chance of any further flooding within your home. First, go outside and find any spigots outside of your home. Turn them all on and let them drain outside until they are completely empty. This will stop built-up water from dripping in your home and allow it a separate, safe outlet.
Take Care Of Any Leaks You Can: Don't let a pesky leak wreak havoc on your home! Stopping residual leaks is essential to damage prevention. Plumber's epoxy and Teflon tape are great tools for sealing off small, loose joints- but if you don't have them at hand, try wrapping the area in a towel or putting a bucket underneath it. Taking proactive measures like these can help protect against costly water damage down the line.
Remove Any Clogs: Clogged drains happen to everyone, don't worry! There are multiple tools and techniques available that will help you unclog your drain. However if the DIY approach doesn't work for you, it's best not to keep trying on that particular fixture or appliance. Here are some ways to unclog a drain while you wait for a plumber:
● Use a plunger, but be careful to make sure the water line rests above the head of the
plunger
● Use a pot of boiling water, allow it to sit for ten minutes if needed/possible, or pour it
down the clogged drain
● Use a mixture of 1 part vinegar, 1 part baking soda, and 1 part water and allow it to sit for
10 or more minutes
Write Down Everything You Know About Your Leak: This simple step will help smooth and quicken the process when the emergency plumber arrives. While the plumber will still do thorough checks and inspections it will be good to notate when the leak or clog started, how heavy the flow or leak was, and where you noticed any water damage within or outside the home.
No one likes to think about plumbing emergencies, but the truth is they can happen to anyone at any time. If you find yourself in need of a plumber, don't hesitate to give us a call. Our team is available 24/7 to help you get your home back in working order. We serve Boynton Beach, Boca Raton, Delray Beach, Coconut Creek, West Palm Beach and Fort Lauderdale, Florida and we're always just a phone call away. So if you're in need of a trusted plumbing professional, give PLUMB24 a call today at (561) 239-8867 or use our "Contact" page to send us an email and we'll have one of our certified technicians reach out to you as soon as possible.